Loading...
Search Properties
Condominium
House
Townhouse
Cottage
Air Conditioning
BBQ Grill
Beachfront
Communal Pool
Elevator
Hot Tub
Internet
Beyond Booking Reviews & Testimonials
Read past Beyond Booking guest reviews and testimonials to discover your perfect Western Slope vacation property. No matter what you are looking for, we are sure to have it! Once you've stayed, we'd appreciate your review to pass along your experience to others.
Read past Beyond Booking guest reviews and testimonials to discover your perfect Western Slope vacation property. No matter what you are looking for, we are sure to have it! Once you've stayed, we'd appreciate your review to pass along your experience to others.
Total Reviews: 9
Returned to the Beach Villas for a 2nd time
Rating:
We really enjoyed the convenience of being on the ground level. Each morning I had my coffee on the lanai. I would watch the birds and enjoy the quiet before everyone was up. We had stayed at the beach villas in 2019 and were in a penthouse with views of the ocean. In this unit you do not see the ocean from the lanai when seated but you do have a private lanai with flowers and landscaping that is beautiful. The parking stall is right out your door and it was so convenient when bringing in the groceries. We love the location of the Ko Olina Beach villas and we will return!
Vijay B.
Review Date: 03/12/2020
Rating:
thanks for the great trip
Rating:
The Ko Okina Beach Villa was awesome from start to finish. From the friendly staff to the beautiful location and accommodations, the experience was seem less an relaxing. All amenities we're at your finger tips and in great condition. I would recommend this property, it's a sleeper.
Thank you! Wonderful stay!
Rating:
These villas are great! The location in particular of this villa is quite unique as it is on the bottom floor and next to the waterfall. There is definitely interaction with wildlife as the mongoose and the birds will interact with you on the lanai. They were very cute. Accommodations clean and well stocked. Walk to the beach was easy. Grill use was easy and the bar at the end of the pools was a nice touch too! Interacted with several owners during the stay and all were very nice. Grounds are beautiful. Pools kept clean and do not smell of heavy chlorine. Access to both pools is literally our your doors! Front staff are so helpful and friendly. Parking is convenient but tight tight tight for any kind of SUV! I don't know how we did it every day. Still amazed! Anyway, all appliances worked except for Keurig (that was reported to staff) but we had a coffee pot to use. Furnishing nice, beds comfy, washer and dryer worked great, appliances all worked well. Would stay here again if we ever come back to Ohau, which is likely as my family lives in Kapolei. Thank you for a wonderful stay!
Amazing Place...I want to go back!
Rating:
My family of 7 enjoyed this Villa so much. The parking spot next to the room was more of a perk than you realize! The Villa location was so nice open one door and you have the pool and jacuzzi and off the lanai you have the koi pond and a trail that leads you straight to the family pool. We loved that the room came equipped with boogie boards, chairs, cooler, umbrellas etc... We already want to go back!
Rating:
We had an amazing time at this property and highly recommend it to anyone planning a Hawaii vacation! Being a first time visitors to Hawaii we wanted to be sure we were in close proximity to all the sights we had planned to see along with accessibility to shopping and dining. This property delivered!
Janice H.
Review Date: 06/03/2019
Rating:
The Beach Villa Condos were fantastic. Our room was perfect. We were on the first floor and were next to the lagoons so we listened to the water and just relaxed. We had a large yard that was basically just for us because there was no reason for anyone else to walk down the grass unless they were going to our condo. The condo was very nice and we could not have been happier with our decision to rent this unit. Love Hawaii Villas were very accommodating and made our stay even better. We would definitely stay here again....and I want the exact same condo...#121.
Travis B.
Review Date: 03/18/2019
Rating:
The Ko Olina Beach Villa was the prefect place to get away and spend time with the family. Way from all the distractions life tends to throw at you, a way for the hustle and bustle that many other places on the island can not offer and yet close enough to any stores, restaurants and attractions. Out favorite part was enjoying the great room that opened up to the patio and pools where we could eat and spend time together with plenty of room. It is an incredible setting one we dream of and can't wait for our next trip back to Ko Olina.
Rating:
Everything was wonderful. The ground floor villa allowed our little ones to go directly outside and play. Amenities were great. Service was outstanding. I think this was the best villa on the propertyfor our family!!
Total Reviews: 11
Fantastic Family Vacation
Rating:
Outstanding ocean view. Best snorkelling lagoon in Ko'Olina. Spacious and comfortable. Kids loved the pool.
Another great experience with LHV
Rating:
We had a wonderful time at Ko Olina Beach Villas. We spent most of our time at the resort since everything was already there. The only issue was the dishwasher which did not clean the dishes at all. Aside from that, the condo had everything we needed including beach gear.
Great Condo, Great Location, Great Resort, Great Vacation
Stephen M.
Review Date: 10/11/2019
Rating:
Ko Olina itself is amazing, lagoons are awesome. Condo was very nice only thing we would say is to re arrange the furniture so both couches are in front of the Tv. The chairs are a little uncomfortable. Other than that the condo was great. It's been nicely updated and all the finishes are top notch. View was great. Lap pool was closed until Christmas due to re-tiling so that was a bit of a bummer and the jack hammering during the day was a little loud but didn't overly bother us. Beach Villas is the nicest resort along the beach in Ko Olina in our opinion. It's quiet and not packed like the Disney Resort and it's more reasonably priced than the Marriott. Next time we come back we will be staying at beach villas again.
Wonderful family vacation
Lisa H.
Review Date: 04/12/2019
Rating:
We stayed here for a week and the condo is absolutely beautiful. We had breakfast, lunch and dinner on the balcony overlooking the ocean. The condo came equipped with lots of beach and pool gear, which was perfect for our family. We have younger kids and were considering staying at the Aulani. Boy am I glad we didn't! The pools at the condo were perfect and never crowded like the Aulani hotel. Our 10 month old absolutely loved the sand pool! For those of you without children coming along, the condos also have a beautiful adult only pool and great fitness center. The only criticism I would provide is that you are not allowed to bring beach umbrellas onto the beach. However, that did not negatively impact our stay. Overall we had a truly amazing time! Highly recommend and will stay here again!!
Sean P.
Review Date: 06/29/2018
Rating:
We had the best time. This property was very relaxing and super nice. Couldn't have had a better stay anywhere else. Pool, beach, location, staff - all were perfect!
Rating:
The view from the condo was stunning. It was clean and well stocked with items you may need. They had toys to take to the beach and lots of items in the kitchen not normally provided in a condo rental. Several restaurants within walking distance. We had one slight issue with the washing machine, but it was corrected promptly. The staff was always pleasant and helpful. I would definitely rent from Love Hawaii again and would love to stay at Ko Olina again.
John & Shaun F.
Review Date: 03/30/2018
Rating:
We spent 5 weeks here and would definitely do it again.KoOlina is the perfect spot on Oahu. Great restaurants, golf, and beaches, what more can you ask for?
Beautiful and Relaxing Resort
Rating:
We had a wonderful and relaxing time staying in our condo at Ko Olina Beach Villas. The staff was AMAZING and the location is gorgeous. Beach Villas is a great resort for families with young kids as you have everything you need there - amazing pools, access to a beautiful lagoon and restaurants near by.
Dana E.
Review Date: 11/14/2017
Rating:
Awesome time with wife and daughter.Went to Waikiki one day just 'cause it's there. Spent the rest of the week loving Ko'Olina.
A wonderfully relaxing holiday
Kelly B.
Review Date: 10/04/2017
Rating:
We were not disappointed with the apartment, lived up to our expectations, great views from balcony,clean & tidy.But had bad experience with emergency call to abandon building asap at 10 am, so did so down 9 flights, hearts pounding, only to be informed- false alarm!! happens often apparently, staff were not apologetic, we were not happy at all with the situation.Also Shuttle service has been cancelled, nearest shops a good 20mins walk away with no car.Beautiful pools & landscaping, especially the hundreds of very large koi fish, amazing.Sunset drinks around the bar a must, wonderfully relaxing.
Michele M.
Review Date: 09/09/2017
Rating:
This was the easiest rental I've ever done. In fact, I made it 2 days before arriving. The company was easy to work with. We would definitely go again!
Total Reviews: 7
Whitney Y.
Review Date: 11/21/2019
Rating:
The unit itself was perfect for our family. Two kids in twin beds, one on the couch, and the baby in a pack n play. The king bed, pillows and linens were very comfortable! We all slept great. The kitchen had everything we needed - we cooked every meal in and used the grills in the pool area as well. The dishwasher space wasn't great and we did wish the plastic cups and dishes were dishwasher safe because we used a lot of those with our kids so we did have to do quite a bit of hand washing. Hand washing dishes with an ocean view isn't bad though!
The property was great! We appreciated knowing before booking that the lap pool would be closed so it wasn't a surprise to see construction when we arrived. We were not at all bothered by the work being done as we were usually out of the unit during work hours.
The lagoon pool and hot tubs were fabulous and the kids loved feeding the koi fish every morning. The beach was the star of our trip! We loved how protected it was from big waves. The kids swam and played in the sand almost all day everyday! We saw beautiful fish and even one turtle. Our kids also loved swimming at sunset- what a treat!
One day we walked to Paradise Cove and swam with many turtles. That was definitely worth the trek over there.
We did visit the beach in front of Disney once and it made us appreciate the tranquility and cleanliness of the beach in front of Ko Olina Beach Villas.
None of us wanted to leave when our trip was done and we are already dreaming of returning!

Rating:
Overall experience was excellent. The rental was clean. Staff were friendly and helpful. The property was clean and quiet.
Rating:
Our 4th time staying at the Ko Olina beach villas, we just love the area and the villas.
Lisa K L.
Review Date: 02/25/2019
Rating:
I would totally recommend this to anyone with a family. Our kids loved it and we loved it even more! Will definitely be back.
Rating:
One of the best villas we've stayed at at Ko Olina Beach Villas.
Rating:
We had a very nice stay in the condo. The condo was perfect for our family of 4x. The condo has everything you need. The pools are nice and the beach also. We spend our week around the island but it was nice to come back to the condo overnight to rest ans recharge for the the day. I really recommend this condo rental.
Unit 404 Ko Olina Beach Villa
Craig and Trina W.
Review Date: 01/22/2018
Rating:
Monroe did a great job finding us accommodation at the last minute. Very professional and the condo had everything you could ask for. Would recommend staying here to anyone.
Total Reviews: 12
Nice, spacious Condo with great view
Rating:
This condo is located on the 14th floor in the Ocean Tower, overlooking the pools and with a great view over the beach. It is nicely furnished and very spacious, with all amenities.

Honu Bay - the closest of several swimmer-friendly lagoons - is a public beach. However, it is never crowded, and most guests are from the Beach Villa property only.
Great condo, great location!
Cristina M.
Review Date: 07/05/2019
Rating:
My family and I were very happy with our stay in this condo. There were 5 of us and found the layout spacious and clean. The appliances are very modern. The view from the balcony is amazing! It was extremely convenient to have the washer and dryer in the condo to do our laundry after days in the pool or at the beach. The location is great; it is quiet and away from the hustle bustle of Honolulu. We would definitely stay at this condo again! The only suggestion I can offer for improving this condo is having snorkel equipment available to its guests. Thank you for a comfortable and wonderful stay!
Nancy B.
Review Date: 06/13/2019
Rating:
We have never rented a condo, always hotel rooms. But our teen boys are full sized adults and one hotel room is cramped and two is expensive. This condo was the answer for sure. It was spacious with beautiful views. Everything was well appointed, comfortable and clean. It was easy to get to, was in a great location on the beach and there is shopping not too far away where you can stock your kitchen and just relax. The rental service was on top of things from the moment we booked, extremely friendly and always available. We would certainly rent here again if/when we return to the island.
Beautiful Beachfront Suite
Rating:
Our two-bedroom suite at the Ko Olina Beach Club was perfect for our family of six. The suite was clean, spacious, and included every amenity we needed. And the west-facing view and direct access to pools and beach were unbelievable! We would definitely recommend this property to anyone!
Awesome 40th anniversary celebration
Janet G.
Review Date: 05/24/2019
Rating:
Our vacation was in mid-May. Suzanne from Love Hawaii Villas was great to work with and answer any questions as well as giving good suggestions for exploring. We had an excellent trip from the perfect weather to all of the activities on the island. The views from the lanai are spectacular especially the sunsets. We ate breakfast on the lanai every morning enjoying the sunrise. The condo exceeded all of our needs. We enjoyed the walking path by the ocean and stopping at the beach bar for a few cocktails if we weren't on the beach or exploring the island. The entire complex is laid out nicely and all of the staff are very friendly. We also took advantage of the shopping within walking distance from the restaurants or to the market for grocery items. A Target store is also close if you rent a vehicle. Would definitely recommend The Beach Villas complex and booking thru Love Hawaii Villas.
13th visit to KoOlina Beach Villas
Ward H.
Review Date: 03/11/2019
Rating:
Calming restful pleasant experience as always
Beautiful penthouse with great amenities and excellent ocean view
Stephen H.
Review Date: 12/22/2018
Rating:
We thoroughly enjoyed our stay in this penthouse villa. The property provided everything that we needed and the accommodation was immaculate. We enjoyed the pools and the fitness center which included a steam room and a sauna. The beach lagoon in front of the villa was a short ten minute walk and was great for sitting out, swimming and snorkeling. Costco is a ten minute drive and we often made our meals and ate on the outside lanai. We also dined at the Monkeypod which was a short walk from the villa, enjoying great family time together. There is also a beautiful golf course across the street that we enjoyed as well. This is a good starting location for trips that we took to the North Shore, Pearl Harbor, Waikiki Beach (catamaran ride), Hanauma Bay (snorkeling) and Sea Life Park (dolphin swim adventure). The property manager was excellent, checking in with us by phone just days prior to leaving from our home to provide any information that was needed and we were promptly met by a staff member upon our evening arrival who escorted us to the unit. We look forward to having the opportunity to stay again in the future.
Rating:
We absolutely loved staying here. The villa is even more beautiful in person!

* Incredibly clean unit and complex. Everyone that works at the complex was very nice and all of the amenities (pool, bbqs, garage) were spotless.
* The view from the villa is amazing. We spent a lot of time on the lanai enjoying the view.
* Villa is huge! Two bedrooms, two bathrooms, large dining area, kitchen, living space and lanai.
* Villa has all the amenities you will need. Full kitchen (with coffee maker), beach chairs and towels (and snorkel gear and boogie boards), washer/dryer, dishwasher, and so much more.
* Of the four lagoons, the one off this property is definitely the best.
* Everything is within walking distance! We walked to Island Coffee and Monkeypod at least once a day. Recommend stopping at Foodland or Costco on your way from the airport to pick up local foods to keep in your villa (we ate a lot of poke).

I'm so glad we decided to stay here as opposed to one of the hotels in the area. We cannot wait to return!! thank you
Great family vacation rental
Kathy M.
Review Date: 04/27/2018
Rating:
We loved staying at the Ko Olina Beach Villas (01406)! It was a great home away from home for our family of 4 (kids ages 15 and 12). The condo provided plenty of space to hang out, cook meals and enjoy the beautiful view. The beach toys/chairs were a great perk too! Kids loved spending time in the pool and walking along the lagoon paths. The Villa staff was very helpful and friendly. We enjoyed the Fia Fia Luau show at the neighboring Marriott property, the Monkey Pod restaurant and nearby grocery stores. We would definitely stay here again!
JANE W.
Review Date: 03/28/2018
Rating:
We loved the location, we love to cook, and the kitchen is very well provisioned. The laundry was handy. We drove all over the island on hikes and tours, and it was so relaxing to come back to pools, a view, and a cocktail on the lanai!
This condo will not disappoint
Gary R.
Review Date: 10/29/2017
Rating:
The condo and the property grounds were in excellent condition.The condo was spacious, well furnished and very clean. The beach and lagoon were perfect for relaxing and swimming. I would absolutely recommend this property to friends and family. The only downside was the unprofessional staff at check in and the slow, inept response of the property manager. It's a shame the a first rate property offered second rate service.
Sheila K.
Review Date: 09/11/2017
Rating:
We loved our stay and can't wait to return!
Total Reviews: 14
Robin S.
Review Date: 02/17/2020
Rating:
The villa was fantastic and the property was so relaxing. We will definitely be coming back.
Probably once in a lifetime... but hopefully not!
PAUL H.
Review Date: 12/20/2019
Rating:
All of the photos and the description was completely accurate. We had a family of 4 adults and 3 children and stayed in a very nice 3 bedroom 3 bath unit. We went to the beach every day and played in the sand and water. We swam in the pool everyday as well. The sunsets at this location we amazing. We were surprised that the resort was not busier, which was a good thing for us. We would most certainly recommend the resort to others. If, in the future, we can financially afford the flights and stay we will most definitely come and stay here again. For us, it was a VACATION OF A LIFETIME!
Yoko T.
Review Date: 11/12/2019
Rating:
It was a family trip, 7 of us. This place was just perfect! Very spacious, nice decor, clean, pool, the beach was right in the front... it had everything we were looking for! Even snorkel gear and bodyboards. One disappointment was one of the pools was under construction (It said until mid-December) I think it's better to let guests know before hands... I was very disappointed with not able to use the lap pool. Other than that, it was great. We will definitely be back!
Perfect vacation get away
Elgin Q.
Review Date: 09/22/2019
Rating:
Our unit above the koi fish pond was perfect for our grandson and
family of 6 Each morning they loved seeing the fishes being fed and had experience of feeding them ourself. The unit was spacious well laid out and appliances to towels to utensils were clean and modern. We loved every moment we spent there as well as a family reunion while attending wedding at close by Hawaiian cultural institute All so conveniently located while the kids enjoyed seal turtle and fishes that nestled the beach and enhanced their swim and beach experience. Our grandchild was excited to have his first experience waddling in the resorts salt water pond All in all our perfect vacation spot and highlight of family time together. Thank u Amber for facilitating this.


Manager Response: 09/26/2019
Response from Love Hawaii Villas
Aloha Quan Ohana! Thank you for leaving your detailed review and for choosing to stay in the Hale Ka Wailele Malu Ko Olina Beach Villa (#O-226). This is a beautiful Villa in a wonderful location and it was fun to hear about the special experiences your family members had on the Resort property and at nearby attractions. Ko Olina truly is "A Place of Joy" and it was great that your Ohana was able to experience that firsthand on your recent trip. We hope to see you again at the Beach Villas at Ko Olina! Mahalo! - The Team at Love Hawaii Villas
Beautiful Condo & Setting!
Rating:
We had a wonderful stay in this condo! It sat on the 2nd floor above a Koi pond/stream. The view of the lush landscaping was what it looked like in pictures. We loved the big sliding doors that opened to the patio. We ate all meals except two in the condo. We even fixed Thanksgiving here. Here are the only reasons I gave it 4 stars instead of 5. 1. It was suppose to sleep 8 people. The couch was small and not comfortable to sleep on and the thin mattress for the floor was used and didn't provide much padding. 2. When we checked to see if the couch made into a bed, we found a lot of crumbs under the cushions upon arrival. 3. A rug in the entry way would've alleviated a lot of dirt/sand on the tile floor. We took our shoes off upon entering the condo every time, but sandbstill found its way on the floor. There was only a broom to clean the large tile surface with. I would've mopped if there would've been one provided. Keeping sand off the tile floor would help keep sand off the carpeted areas.
All in all we would definitely stay here again. Beautiful and spacious.
Rating:
The villa was great! It was spacious, well stocked with beach towels, beach chairs and a couple of boogie boards. Sitting on the lanai with a cup of coffee in the morning and a glass of wine in the evening was fabulous. The villa overlooks the koi pond which was very pleasant. Sounds of the waterfall were peaceful but at times a bit loud when conversing with our 80 year old dad on the lanai. All in all, it was the perfect place to stay. Hope to be back again one day!
Hale Ka Wailele Malu Ko Olina Beach Villa (O226)
Rating:
The property description and pictures were spot on and it was the perfect place for our vacation. We happened to be there over 4th of July and we could see spectacular fire works right from our lanai. The villa was very clean very well maintained; had access to spices and laundry detergent. This villa was incredible and gave us a very peaceful relaxing vacation. Pools were not crowded and just steps to the beach. Some of the furniture starting to show some wear but stil in very good condition.
The perfect place to stay
Rating:
What a perfect option for our visit to Oa'hu. We were able to conveniently explore the entire island and then return home to sit on the patio by the ponds, raid our stocked fridge and make iced drinks. We had two families and the three bathrooms give everyone the chance to have their own privacy. The staff and grounds are also top notch. Oh, and there are four televisions! One in each room and one in the living area. We didn't go to Hawaii to watch TV, but for those times that anyone wanted to catch a game or a show, they could either solo or as a group. I never want to stay in a hotel again.
Janine R.
Review Date: 07/05/2018
Rating:
Our family of 11 rented two Villas, one 3-bedroom (O226) & one 2-bedroom (O704). We loved both of the Villas and they looked exactly like the photos on the website!! We were not disappointed!! They were both very well maintained and had beautiful views of the ocean. The feature we enjoyed most in both Villas was the large sliding door that opened onto the lanai and allowed the wonderful tropical breezes inside. We enjoyed our morning coffee on the lanai and in the evening, our sunset cocktails. The management company was easy to work with, responding to emails promptly and helping us choose just the right units for our family. The grounds were beautiful and the staff was helpful and friendly. We LOVED the beach...easy access, uncrowded and great for swimming. If you wanted more 'action', you could take a short walk to the nearby resorts along the path. We prepared most of our meals ourselves in our Villas. Grocery stores were nearby and our kitchens were well equipped. I would (and have) recommended the Villas to friends. I would stay here again! The only negative for us was that the units were in two different towers, which we were told when we inquired about the units. The Villas were accessible by their own elevator. The units were not far from each other, but what we didn't know is that each elevator required its own key access. We were constantly having to go downstairs to give someone a ride up to the unit if they weren't carrying the key to that particular Villa. . It would have been easier if the Villa keys could be coded to allow access to both elevators or if a manual code could be provided to access the elevators. We managed and eventually set up a system that would work for us. This is just something to consider if you are renting two or more units.
Jen R.
Review Date: 04/25/2018
Rating:
We had an absolutely wonderful time staying at Ko Olina Beach Villas! My boys, ages 11 and 13, rated this the best Hawaii family vacation we have had. The Villa was perfect. We loved the location, on the second floor, far enough away from the pool, a view of the ocean but also wonderful evening ambiance with the tiki torches. We grilled almost all our dinners and ate on the lanai. The lagoon water was perfect for lots of swimming. The staff was helpful with every small request we had. Our only wish was that all the gates wouldn't lock at 9 pm. It would be nice to have the pools available till 10 pm and not worry about being back from an evening beach walk before 9 pm. But everything else was just lovely. We would definitely come back here again!
Spring Vacation at Ko Olina with the family.
Doug P.
Review Date: 04/17/2018
Rating:
Fantastic, quiet location on Oahu and the Beach Villa's at Ko Olina are amazing. The complex wasn't that busy even though it was spring break and the beach in front of the resort was fairly quiet as well.
What I really liked is that the food stand at the front of the resort had $5 dollar hot dogs and $8 dollar beers. If you went up the beach to the Marriott they charged you $15 dollars for a hot dog.
Our suite was beautiful and the Koi ponds out front of our unit created some nice ambiance.
The whole Ko Olina area is really fantastic. Good places to eat, golf, Costco and Safeway are 10 minutes away and you are away from the chaos of Wikiki.
Great complex, well manicured, we would go back for sure.
Specials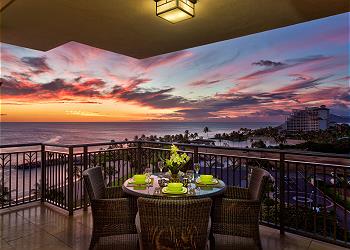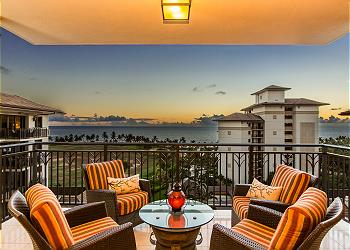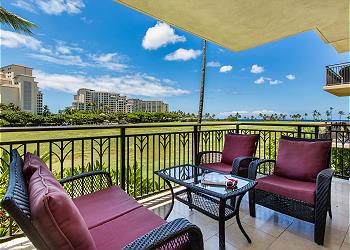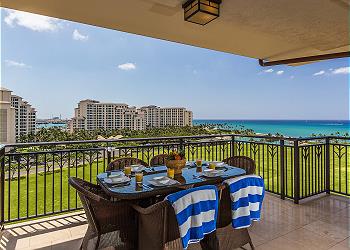 Test Special that will be valid through March 2021. If there is a promo code set up, please add it here. If there are specials rates you want displayed for the timeframe, add it here.
Beyond Pricing
425 2nd St Ste 602 | San Francisco, CA 94107
Scroll to top
This site uses cookies. By continuing to browse the site, you are agreeing to our use of cookies.
OK
Learn more
Cookie and Privacy Settings
How we use cookies
We may request cookies to be set on your device. We use cookies to let us know when you visit our websites, how you interact with us, to enrich your user experience, and to customize your relationship with our website.
Click on the different category headings to find out more. You can also change some of your preferences. Note that blocking some types of cookies may impact your experience on our websites and the services we are able to offer.
Essential Website Cookies
These cookies are strictly necessary to provide you with services available through our website and to use some of its features.
Because these cookies are strictly necessary to deliver the website, you cannot refuse them without impacting how our site functions. You can block or delete them by changing your browser settings and force blocking all cookies on this website.
Google Analytics Cookies
These cookies collect information that is used either in aggregate form to help us understand how our website is being used or how effective our marketing campaigns are, or to help us customize our website and application for you in order to enhance your experience.
If you do not want that we track your visist to our site you can disable tracking in your browser here:
Other external services
We also use different external services like Google Webfonts, Google Maps and external Video providers. Since these providers may collect personal data like your IP address we allow you to block them here. Please be aware that this might heavily reduce the functionality and appearance of our site. Changes will take effect once you reload the page.
Google Webfont Settings:

Google Map Settings:

Vimeo and Youtube video embeds:

Privacy Policy
You can read about our cookies and privacy settings in detail on our Privacy Policy Page.
Privacy Policy