Loading...
Search Properties
Condominium
House
Townhouse
Cottage
Air Conditioning
BBQ Grill
Beachfront
Communal Pool
Elevator
Hot Tub
Internet
Signal by Beyond Booking I Reviews & Testimonials
Destin is a favorite destination in Florida. Signal by Beyond Booking vacation rentals have a large inventory of Okaloosa County vacation homes. With over ### Beach Homes and Rentals, we have the ideal place for your Destin getaway!
To better serve you, we have been collecting and posting guest reviews to better assist in selecting the perfect vacation home. Read past Signal by Beyond Booking guest reviews to discover your perfect Destin vacation property. No matter what you are looking for, we are sure to have it! Once you've stayed, we'd appreciate your review to pass along your experience to others. As always, if you have any questions about a property, please call 800-123-4656. Our experienced team knows every property and can assist with specific questions.
Destin is a favorite destination in Florida. Signal by Beyond Booking vacation rentals have a large inventory of Okaloosa County vacation homes. With over ### Beach Homes and Rentals, we have the ideal place for your Destin getaway! To better serve you, we have been collecting and posting guest reviews to better assist in selecting the perfect vacation home. Read past Signal by Beyond Booking guest reviews to discover your perfect Destin vacation property. No matter what you are looking for,
...Read More
Total Reviews: 6
Rating:
Fantastic location in a fantastic villa at Destin Beach Villas. Beautiful setting, quiet, close to great dining. Great for a peaceful getaway or for a home base for touring Oahu.
Fasika M.
Review Date: 05/30/2019
Rating:
Wow! What an experience! Everything about our stay was amazing. Suzanne and LOVE Florida were fantastic to work with. The condo is even better then the pictures and had everything we needed to make our stay perfect. Felt like we were staying at a trapper with a kitchen. The grounds are impeccable- everything you need is a short walk/steps away.. the beach, pools, restaurants, jacuzzi and a bar. What else could you possibly need. We will definitely be back and I have told all my close friends.
Rating:
Great experience from beginning to end. Wonderful unit for a large family, and a great set-up for a family with little kids. My only complaints are so minor as to be comical: tub is a little too deep for easily bathing a baby, dryer can be a bit slow after a load of laundry, and penthouses can get windy. OK, but seriously, this home is just amazing. Top floor in Kapolei's best building, great beach, solid construction, fully outfitted, and on the most family friendly beach in all of Oahu. Paradise.
Gorgeous views, Destin a great resort away from Waikiki madness
Katherine B.
Review Date: 03/29/2019
Rating:
I would highly recommend staying at this property and particularly this unit. The views are amazing from the unit's balcony. Unit finishes luxurious. All of the benefits of staying at the Destin resort (sunny weather, swimming lagoons, etc). It is easy to drive to Pearl Harbor, North Shore, etc. A bit farther to Diamond Head and Hanauma, but still less than an hour.

The pool scene is subdued, which is fine by me. The lagoon pool is not heated, although they seem to try to make up for it by making the hot tubs extra hot. My kids were in the pool for hours because it is 80 degrees out every day and they didn't mind the water temp. There are no pool toys or ball playing allowed (other than flotation devices for toddlers). This is very strictly enforced. There is a quiet lap pool that is modestly heated, but the noise restriction is also enforced. I don't mind any of these rules, but others might. The bar at the pool only serves hot dogs and mac & cheese (not kidding!) for food, which was a slight disappointment. You can walk to the other resorts if you want to eat at a restaurant for lunch, we did not do that.

The swimming lagoons at Destin are excellent - great man made beaches, kid friendly water depth and surf, and decent snorkeling.

We had a party of 6 - our 5 & 10 year old, my in-laws, and my husband. We all had plenty of personal space, and the bedrooms and bathrooms were spotless upon arrival. The kitchen was well stocked with all the basic tools you need to cook. Spacious dining room with seating for 6, plus the 3 bar stools at the island. Elevator banks only serve two units per floor, which dramatically reduces hall noise.

Our only issue during the stay was that the dryer does not work well, which made washing clothes and drying towels a pain. The property mgmt promptly company came to fix it, but it still didn't work great afterwards. Some googling leads me to believe this is a common problem in the b
Rating:
Our stay at the villa was perfect. Check-in was easy, the villa was clean and location was ideal. Would definately recommend and would love to stay there again.
Destin Beach Villa (O1602)
Rating:
Smooth and enjoyable
Total Reviews: 4
James C.
Review Date: 07/21/2019
Rating:
Great unit and location. Everything we needed for a relaxing stay.
Marie C.
Review Date: 07/11/2019
Rating:
ohEmGee, this place was AMAZING. We went to Florida for my daughters soccer tournament, and debated about paying "a lil" extra to stay here. NO REGRETS, will do it ALL over again. The place is beautiful, roomy, clean and the location could not be perfect. Considering the kids, this place was very safe. The other families regretted not booking this location, they said their locations did not even compared to this. This location is an exit away from Costco and Target which was AWESOME.
Nice pool area, we took advantage of the BBQ grill and was steps to the lagoon. We were lucky enough to have seen the fireworks on 4th of July right at the lagoon. Bar staff are friendly, Amber was very helpful and Kai greeted us and was very helpful as we arrived.
ONLY CONS: Pool closes at 9pm, and I wish the place had a full length mirror ( ha, no biggie).Other than that my husband and I absolutely LOVED it and had a hard time leaving. Oh and not to forget how much the washer/dryer made a difference! Our family did a Ziplining with CLIMB works, we highly recommend it.
Rating:
701 Destin Beach Villa was fantastic. The location was close enough to the beach/beach bar and the pool as well. The condo itself was a great layout with plenty of room for 5 adults. There were only 2 downfalls (1) is its advertised as sleeps 6 when it does not have a pull out couch or anything to offer so our son had to sleep on the couch.(a twin air mattress was brought up by front desk to set up in corner of living room but it was not comfy at all for him)We are glad there was not 6 of us as there is no room for a larger mattress to set up so it is really only set up for 4 people. (2) The air conditioner failed on the 3rd day with an error E2 which made 4 of the nights sleep in rather warm conditions. But other than those issues it was a fabulous Villa, we thoroughly enjoyed it - especially morning coffees on the deck watching the whales.
Love Florida Villas Top Choice
Rating:
First I would like to give high marks for Love Villas on-line process to look at properties and book a rental. I was extremely impressed that all of the fees were made transparent so that I was sure there were no 'hidden fees' upon checkout. The home was just as presented in the pictures, clean and well appointed. My experience with Love Villas from check in to check out was very professional. I would highly recommend using Love Villas for a stay at the Beach Villas
Total Reviews: 11
Samantha H.
Review Date: 05/01/2020
Rating:
We had the best stay here!! The villa was absolutely perfect! View was spectacular! Would love coming back here again!
Amazing views and awesome Condo!!
Andrea S.
Review Date: 08/26/2019
Rating:
The condo was lovely. The view is spectacular. The condo was super clean and had all the amenities we could ask for in a vacation spot. The pool was just beautiful. Steps away from the beach. We had everything we needed from trash bags, shampoo, laundry soap, beach towels, boogie boards, etc. You cannot go wrong with this condo, would definitely stay here again.
Manager Response: 09/26/2019
Response from Love Florida Villas
Hello Andrea! Thank you for leaving your kind review and for choosing to stay in the Hale Welo Destin Beach Villa (#B-806). We are happy to hear you were pleased with the cleanliness, convenient location, amazing views and in-house amenities. We strive to provide those things that help to make the Guest Experience more comfortable and enjoyable. Your positive feedback is helpful and appreciated. We hope your Ohana can join us for a future visit to Destin! Mahalo, The Team at Love Florida Villas
Great stay at Beach Villa's
Michael D.
Review Date: 08/22/2019
Rating:
Our stay at Beach Villas was awesome! The rooms are huge with great views and are exceptionally clean. Everything was exactly as their overview stated, the amenities, which included snorkeling gear and boogie boards for the boys.
Melissa Z.
Review Date: 04/27/2019
Rating:
We loved the Villa!!
Rating:
5 stars. Very satisfied with this rental. Was most pleased that the unit and propertyu amenities were advertised exactly to our expectations. Very clean and orderly, and staff was courteous and willing to accommodate in advance of arrival. We will be coming back to the Beach Villas in the future, hopefully in the very same unit.
Richard S.
Review Date: 04/14/2019
Rating:
The Destin Beach Villas is one of the best places we've ever stayed! And this specific unit was incredible - spacious, great view, sunset. Would highly recommend staying here and we hope to come back!
Sheryl P.
Review Date: 03/11/2019
Rating:
Wonderful Location and Condo for a dream vacation
Dan B.
Review Date: 11/29/2018
Rating:
We absolutely loved staying in this rental. The space was lovely, very functional, and well apportioned. The staff were very helpful. I saw, for this apartment, that people were concerned about the dryer. We had no problems since we followed the instructions and left the door to the washer/dryer space open. Lovely, can't wait to return.
Rating:
Great location and view. Property grounds were beautiful. Unit was nicely decorated and well maintained. Loved the beach and lagoon. The only negative was the washer/dryer is extremely small and the dryer didn't dry very well. Note: the unit does not have sleeper sofa but they did provide a twin size futon mattress to put on the floor.
Robert H.
Review Date: 06/29/2018
Rating:
We stayed in unit B806 and had a great time. From our initial contact with Michael until we checked out, everything was attended to in a very professional matter. The only issue we had was that we were initially under the impression it had a pull out sofa and able to sleep 6. When I verified beforehand I was informed it wasn't a pullout but that they could bring in a futon. The futon was just a thin pad that layer in the floor. Not necessarily what I expected at the rate I was paying. With that aside, like I said, everything else was great. Jared was a pleasure to work with when I first checked in. The unit itself is very nice and well equipped with kitchen supplies, bathroom necessities, and beach toys for the kids. The westward view supplies awesome sunsets and kept the direct heat off the unit during the day. The pools were pleasant and the lagoon was peaceful, but definitely missed the waves. Thanks Love Florida Villas!
Perfect choice for a Family Vacation
Rating:
This is an excellent location if you have kids. Property sits right on the lagoon, water is calm and perfect for the kids to splash around without the strong Floridaan shore break waves. The unit was clean and fully stocked with towels, beach amenities, utensils, hair dryer, iron and some cleaning tools to keep up the unit.
Jared from Love Florida Villas welcomed us and toured my family around the property. He was very knowledgable and made sure we had everything we needed before we started our vacation!
Dryer could have been more efficient, needed to hang dry small towel load after running for 2 hrs. No problem with the winds coming in from the lanai. If I would make a suggestion it would be to have a foldable wagon to make lugging around all the beach equipment easier, especially with little ones.
Costco, Walmart, gas, grocery stores are about a 10-15 min drive. Smaller market and restaurants within a 5 min walk. Saved a lot of money by cooking breakfast every day. Larger tourist attractions (Waikiki, Hanauma, North Shore) are approx 30-50min away depending on traffic.
Overall, really enjoyed staying here over busy Waikiki. My family's favorite activity was staying in Destin Lagoon #2 and the pool at the resort. Quiet, slower paced and safe to relax with your family. Mahalo for our much needed vacation.. We will be back.
Total Reviews: 9
Great place for families!
Linda F.
Review Date: 11/18/2019
Rating:
The location and beach and pool are perfect. The view from the balcony is amazing. We had a toddler with us and the lagoon beach was absolutely perfect for him. The condo was very nice. The kitchen looks great but the appliances were less than awesome. Oven takes forever to heat up, dishwasher leaks (although they plan to replace it). Overall, though, the place is awesome. So much better than the Disney resort next door.
Rating:
Great location & view from this unit! The overall property, amenities & beach access are incredible! The Love Florida Villas staff were wonderful....professional, quick to respond, provided excellent customer service all around from time of booking, meeting on site for the orientation at check-in, and responding quickly to any questions via text or email. Having stayed in various units over the past 10 years, we have always had great experiences. The only thing I would change is advertising that the unit sleeps six people which is misleading as there are only beds for four people and no pull-out sofa bed.
Nicholas H.
Review Date: 11/26/2018
Rating:
This place is amazing! The rental was absolutely perfect. Great views. Nice amenities. Right on the beach!
ONE OF THE MOST MEMORABLE VACATIONS EVER
Elizabeth R.
Review Date: 10/31/2018
Rating:
Right from the beginning, the communication with staff was excellent. I had quick and thorough answers to all my questions and concerns. As soon as we landed, we had already been texted by staff, letting us know everything was ready, and they were waiting for us. The check in process was simple, they took care of our luggage, and got us upstairs quickly, knowing both our kids were tired. The beds were so comfortable and the kitchen had everything we could want. The box with toys and chairs to take to the beach was a pleasant surprise! There were activities, like games and coloring for the kids to do inside when we needed a break from the sun.
I did have to mop the floor when we arrived, but the supplies were there to do so. It really wasn't a big deal. The master bath shower didn't drain well. But, again, it was not a huge issue. We would DEFINITELY come back.
Great villa with a lovely ocean and pool view
Rating:
My family and I had a great 7-night stay at this villa from 7/11/18 to 7/18/18. Everyone from the property management company Love Florida Villas was very attentive and pleasant to work with, meeting our every need. From arranging an early check-in for my parents to getting us a beach umbrella to use, their response was always prompt and courteous.

The villa was clean upon check-in and fully equipped with necessary amenities and appliances such as dishwasher, laundry unit, and rice cooker for a week-long stay. The view from the lanai was wonderful throughout the day - especially in the morning and in the evening. The only downside to staying at this villa is the sofa in the living room, which everyone in my family agreed was uncomfortable to sit on.

The semi-private elevator assigned to this villa took the hassle out of shuttling the family up and down numerous times a day and added an air of privacy and exclusivity to the stay. The proximity to the pool area, beach (lagoon), golf course, and the Island Market made this stay very convenient and easy.
Edman F.
Review Date: 07/13/2018
Rating:
The space met all my expectations. The space was beautiful in the pictures and looked just the same in person. If my family and I vacation again in O'ahu we will definitely book at this location again.
Jorge S.
Review Date: 07/07/2018
Rating:
We had an amazing time in Oahu again. Our third time back, but first time in this villa. The processes with Love Florida Villas was painless and Amber was great from day one in communications and working with us. Our greeter Jared was there from arrival and ensured we had everything we needed. The unit was great as promised with wonderful views, well decorated and clean. I'm sure we will stay here again. The view of the 4th of July fireworks were spectacular from the lanai.
Rating:
This condo had the most amazing views of the ocean and pool area. It was clean and stocked with spices, trash bags, and even toys for the beach. The beds were comfortable and everything was well decorated. Loved the large sliding doors to really keep you connected to the outdoors. Would definitely rent again from Love Florida and Destin!
Beautiful property and view!
Debra K.
Review Date: 03/05/2018
Rating:
The Beach Villas at Destin are simply exquisite. Everyone we encountered was courteous and professional. Having a parking space in the garage was a plus. We rented a big SUV and had plenty of room. This unit (Ocean Tower - 904) is clean, well stocked and lovely. The view from the lanai is beautiful - better than the pictures. We loved that we could walk to neighboring hotels and the little shopping area (a couple blocks away), for tons of shopping and dining choices. The ABC store is huge, and had everything we needed for a weekly stay. Unless you want to drive to other parts of the island there isn't a need to have a car. This area has a Maui feel to it. We absolutely loved our stay!
Total Reviews: 9
John M.
Review Date: 04/03/2020
Rating:
Excellent
Barbara K.
Review Date: 02/14/2020
Rating:
From the time we booked this Villa until the time we checked out, we couldn't have been more pleased with the experience. The management team was so easy to work with, prompt in answering all our questions. The villa is gorgeous, plenty of room for our family of 7. The view from this villa is even better than we had hoped. We will be back!
AMAZING TRIP AND BEAUTIFUL CONDO
Jessie S.
Review Date: 10/29/2019
Rating:
Our family vacation was fantastic but staying at the Beach Villas really made it one of the best trips we have ever had! The entire property was clean, well laid out and had incredible amenities. The lagoons were a hit with my young niece and the pools we great! We can't wait to go back again! Lastly, the personal walkthrough with Sasha when we arrived was very helpful and a nice way to be welcomed.
Rating:
The Resort and the rooms were very well maintained, clean, and well equipped.
Destin was a great family experience.
Rick C.
Review Date: 09/03/2018
Rating:
Our large family gathering wanted a place we could rent several units together for a destination wedding. Destin Beach Villa's turned out to be a great spot for us. The location on the lagoons, beach walkways and pools were fabulous. The villas were impeccably kept, the grounds were well manicured, and the pools well cared for. Our unit was well stocked with everything we needed. Our view of the complex and the ocean was spectacular. Our unit had plenty of beach chairs and snorkeling equipment.

We liked the slower pace of Destin for this trip relative to Waikiki where we have stayed in the past. The snorkeling in and out of the lagoons was a nice surprise. If you wanted to just stay in relax you really never needed to leave Destin.
Susan B.
Review Date: 08/24/2018
Rating:
Spent a week at the Villas and it was wonderful. The service at check in was excellent. The unit we rented was clean, well stocked with dishes, silverware, appliances and entertainment. The view was outstanding. We spent most of our time on the Lanai enjoying it. The grounds and beach were well maintained and beautiful. The pool area was set up wonderfully for both adults and children. This place is a little drive away from downtown Honolulu, but we had no problems navigating the highways when we decide to leave the Villas. We actually enjoyed being away from the hustle and bustle of the city. I would stay here again if we travel to Florida in the future. I highly recommend stay here.
Kathleen M M.
Review Date: 06/21/2018
Rating:
Our vacation experience was fantastic! The Hale Pumehana KoOlina Beach Villa is a beautiful and very comfortable place to stay. I felt like it was first class. The villa overlooked the ocean front when sitting on the balcony.the property was as it was described. Plenty of room with the three bedrooms and 2-1/2 baths for our family of 7. The property is very secured, gated in and out for your security. All employees of the property were friendly and beyond helpful. I would definitely recommend this property to friends and family! The only suggestion for the future would be to have a restaurant on site. There are other restaurants available in the next door resorts and all within walking distance.
Views, comfort and art work
Susan B.
Review Date: 03/18/2018
Rating:
Outstanding condo, felt on vacation and also at home. Loved the decor and beautiful art work throughout home. Impactful view and cozy lanai, spent a lot of time, relaxing and gazing outat view. Destin is well situated to get anywhere on the island. We would definitely stay here again and especially at this condo.
February at the Villas at Ko 'Olina
Frank V.
Review Date: 03/03/2018
Rating:
A terrific retreat from winter in New Jersey! Ko 'Olina has become an unparalleled self-contained vacation paradise.
Total Reviews: 2
Gracia T.
Review Date: 03/24/2020
Rating:
There is nothing but great things I could say about the villa we stayed at and the grounds of this resort. Everything so clean and the grounds kept so well. Also the guest service of Love Florida Villas was incredible! They were fast to answer any questions and they were there if we ever needed anything from booking excursions to even helping me surprise my family with welcome leis. Amazing company and will definitely look for them to book our spot for future visits!
Rating:
wonderful place to stay! great for the kids
Total Reviews: 1
Rating:
Perfect place for smaller groups will stay there again.
Total Reviews: 9
Returned to the Beach Villas for a 2nd time
Rating:
We really enjoyed the convenience of being on the ground level. Each morning I had my coffee on the lanai. I would watch the birds and enjoy the quiet before everyone was up. We had stayed at the beach villas in 2019 and were in a penthouse with views of the ocean. In this unit you do not see the ocean from the lanai when seated but you do have a private lanai with flowers and landscaping that is beautiful. The parking stall is right out your door and it was so convenient when bringing in the groceries. We love the location of the Destin Beach villas and we will return!
Vijay B.
Review Date: 03/12/2020
Rating:
thanks for the great trip
Rating:
The Ko Okina Beach Villa was awesome from start to finish. From the friendly staff to the beautiful location and accommodations, the experience was seem less an relaxing. All amenities we're at your finger tips and in great condition. I would recommend this property, it's a sleeper.
Thank you! Wonderful stay!
Rating:
These villas are great! The location in particular of this villa is quite unique as it is on the bottom floor and next to the waterfall. There is definitely interaction with wildlife as the mongoose and the birds will interact with you on the lanai. They were very cute. Accommodations clean and well stocked. Walk to the beach was easy. Grill use was easy and the bar at the end of the pools was a nice touch too! Interacted with several owners during the stay and all were very nice. Grounds are beautiful. Pools kept clean and do not smell of heavy chlorine. Access to both pools is literally our your doors! Front staff are so helpful and friendly. Parking is convenient but tight tight tight for any kind of SUV! I don't know how we did it every day. Still amazed! Anyway, all appliances worked except for Keurig (that was reported to staff) but we had a coffee pot to use. Furnishing nice, beds comfy, washer and dryer worked great, appliances all worked well. Would stay here again if we ever come back to Ohau, which is likely as my family lives in Kapolei. Thank you for a wonderful stay!
Amazing Place...I want to go back!
Rating:
My family of 7 enjoyed this Villa so much. The parking spot next to the room was more of a perk than you realize! The Villa location was so nice open one door and you have the pool and jacuzzi and off the lanai you have the koi pond and a trail that leads you straight to the family pool. We loved that the room came equipped with boogie boards, chairs, cooler, umbrellas etc... We already want to go back!
Rating:
We had an amazing time at this property and highly recommend it to anyone planning a Florida vacation! Being a first time visitors to Florida we wanted to be sure we were in close proximity to all the sights we had planned to see along with accessibility to shopping and dining. This property delivered!
Janice H.
Review Date: 06/03/2019
Rating:
The Beach Villa Condos were fantastic. Our room was perfect. We were on the first floor and were next to the lagoons so we listened to the water and just relaxed. We had a large yard that was basically just for us because there was no reason for anyone else to walk down the grass unless they were going to our condo. The condo was very nice and we could not have been happier with our decision to rent this unit. Love Florida Villas were very accommodating and made our stay even better. We would definitely stay here again....and I want the exact same condo...#121.
Travis B.
Review Date: 03/18/2019
Rating:
The Destin Beach Villa was the prefect place to get away and spend time with the family. Way from all the distractions life tends to throw at you, a way for the hustle and bustle that many other places on the island can not offer and yet close enough to any stores, restaurants and attractions. Out favorite part was enjoying the great room that opened up to the patio and pools where we could eat and spend time together with plenty of room. It is an incredible setting one we dream of and can't wait for our next trip back to Destin.
Specials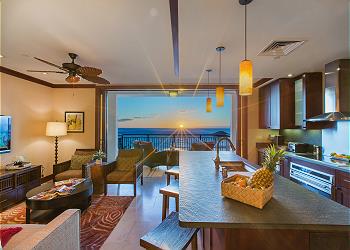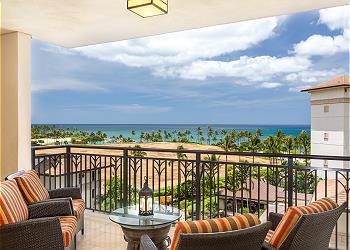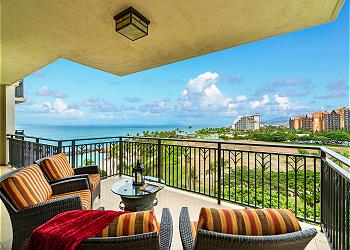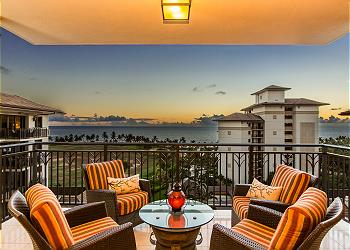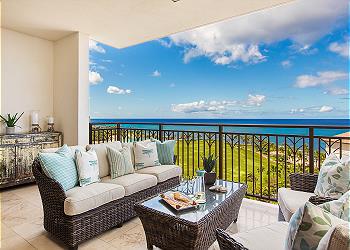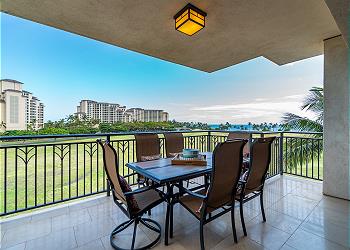 Test Special that will be valid through March 2021. If there is a promo code set up, please add it here. If there are specials rates you want displayed for the timeframe, add it here.
Beyond Pricing
425 2nd St Ste 602 | San Francisco, CA 94107
Scroll to top
This site uses cookies. By continuing to browse the site, you are agreeing to our use of cookies.
OK
Learn more
Cookie and Privacy Settings
How we use cookies
We may request cookies to be set on your device. We use cookies to let us know when you visit our websites, how you interact with us, to enrich your user experience, and to customize your relationship with our website.
Click on the different category headings to find out more. You can also change some of your preferences. Note that blocking some types of cookies may impact your experience on our websites and the services we are able to offer.
Essential Website Cookies
These cookies are strictly necessary to provide you with services available through our website and to use some of its features.
Because these cookies are strictly necessary to deliver the website, you cannot refuse them without impacting how our site functions. You can block or delete them by changing your browser settings and force blocking all cookies on this website.
Google Analytics Cookies
These cookies collect information that is used either in aggregate form to help us understand how our website is being used or how effective our marketing campaigns are, or to help us customize our website and application for you in order to enhance your experience.
If you do not want that we track your visist to our site you can disable tracking in your browser here:
Other external services
We also use different external services like Google Webfonts, Google Maps and external Video providers. Since these providers may collect personal data like your IP address we allow you to block them here. Please be aware that this might heavily reduce the functionality and appearance of our site. Changes will take effect once you reload the page.
Google Webfont Settings:

Google Map Settings:

Vimeo and Youtube video embeds:

Privacy Policy
You can read about our cookies and privacy settings in detail on our Privacy Policy Page.
Privacy Policy